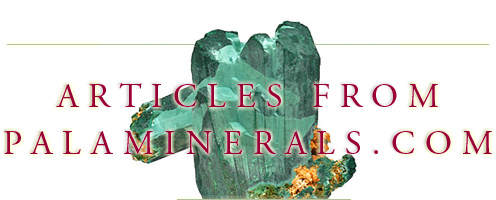 Palagems.com is filled with information and stories about gemology, gems, and mineral specimens. Browse the links below for a few prime examples.
Gemstones and Minerals (see also Localities)
Industry and Trade Articles (including Trade Shows)
Museums & Exhibitions
Pala International
Personalities
Photographers
FotogFocus – An occasional series featuring mineral and gemstone photographers. On Palagems.com.

In addition to these articles, don't forget to take a look at